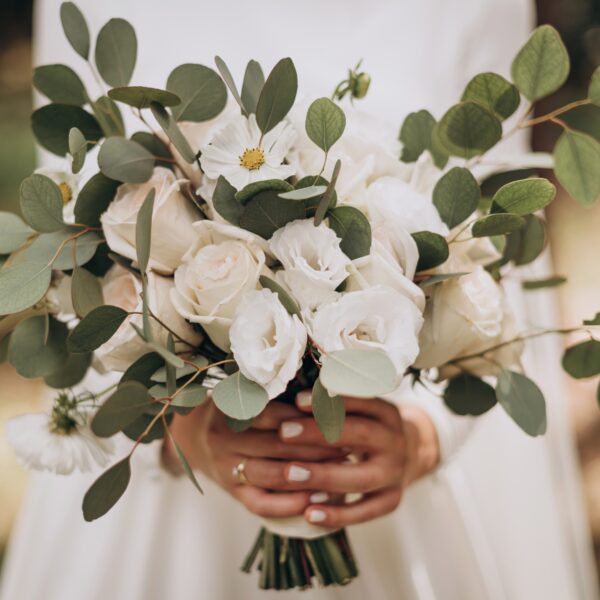 Create the Wedding of Your Dreams: 5 Reasons You Should Use Plan Our Wedding
Your wedding should be one of the most magical days of your life, full of love, joy and celebration. Along the way, however, this objective can get a little lost in the sheer stress of planning.
Well, that's where we come in. Here at Plan Our Wedding, our goal is to keep you connected to what your wedding is really about, which is the celebration of your union with the one that you love! With a wealth of experience in the careful planning and seamless execution of beautiful weddings across the North East region, we are passionate about using our insight and connections to help you simplify the wedding process and take the stress out of planning your ever-so-big day!
Today, we thought we would put together a little run-down of the top five reasons why you should use Plan Our Wedding, to help create a better picture of what we offer through our digital wedding planning service! So, without further ado, let's begin…
1. Everything you need, all in one place!
Here at Plan Our Wedding, our key objective is to help you simplify the process of planning your wedding. In doing so, you'll be better able to enjoy the process, rather than running yourself ragged with stress!
That's why our digital wedding planning service is designed to provide you with everything you need right here in our directory.
By compiling all of our excellent contacts into one centralised location, you'll be able to minimise the hassle and stress of planning your big day by having everything you could possibly need right at your fingertips, in one easy-to-access place!

2. Benefit from our wealth of experience!
Since 2014, we have been working hard to help couples across the North East pull off the stunning, unique weddings that they have always dreamed of. During that time, we have created lasting connections with some of the very best, most established businesses operating within the wedding sector, as well as making it our business to keep up to speed with everything that is fresh and new, too.
As such, you can be confident that our bespoke directory will offer you all the very best that the North East has to offer when it comes to planning your magical day.
Additionally, we also offer wedding packages and a dedicated wedding planning service, too, should you feel you need some extra support and assistance.
3. Putting you in touch with the very best businesses!
From jaw-dropping venues and expert cake-makers to beautifully bespoke wedding stationery and creative photography services, it takes a multitude of things to make a wedding run smoothly.
As such, it can be easy to feel a little overwhelmed when it comes to searching out the best products and services for your wedding needs. Luckily, our digital wedding planning service is designed to connect you with the very best vendors, venues and suppliers that the North East has to offer!
Using Plan Our Wedding will enable you to remove the need to spend countless hours endlessly searching the web for everything you need. Instead, you can just hop on our directory and connect with excellent local businesses who are ready and waiting to help you take all of those incredible ideas you found on the likes of Pinterest and turn them into a reality!

4. A budget-friendly service!
It's no secret that weddings can be an incredibly costly affair.
Often, we begin with a budget in mind but one thing quickly leads to another, and before you know it, you've got some pretty hefty bills to pay!
Here at Plan Our Wedding, we believe that there is a cost-effective way to approach wedding planning. After all, not everyone can afford to add the considerable expense of a dedicated Wedding Planner to their growing list of costs…that's where we come in.
Our digital wedding planning service is designed to be accessible and budget-friendly, enabling you and your loved one to simplify the planning process without breaking the bank.
5. Bring your dreams to life!
Ultimately, our goal is simply to help you bring your dream to life.
Many of us have been dreaming of our weddings since we were small children. As such, you deserve to get everything out of this special day that you envision for yourself and your partner.
With our help, you'll be able to curate the perfect day, full of all the beautiful finishing touches you have always dreamed of.
Eager to take the stress out of planning your wedding? Contact us today.