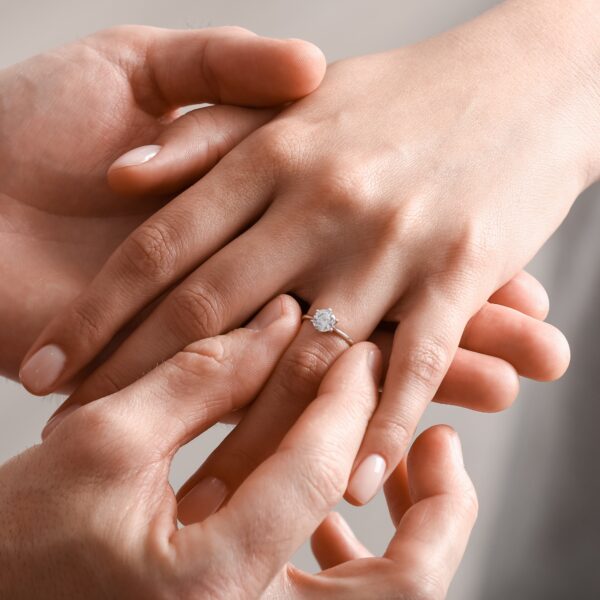 Trendy and Instagram-worthy proposal ideas
In today's age of social media, proposals are not just about the moment but the experience that surrounds them. To ensure that your proposal is not only memorable but also Instagram-worthy, here are some proposal ideas that you can consider.  
Embrace the season
There's something truly enchanting about proposing during the festive season. Christmas proposals can be a blend of warm, festive decor, twinkling fairy lights, and the cosy spirit of Christmas. Consider something simple such as getting down on one knee in front of a beautifully decorated tree or in a room filled by the soft glow of candles. On the other hand, New Year proposals add an element of excitement and signal fresh beginnings and looking to the future – the perfect time for popping the question!

Sky high romance
For a modern, chic proposal, head to a rooftop. Whether it is a sweeping city skyline or a picturesque rural scene, you could choose the view of the place where you met or somewhere that has sentimental value to you as a couple. Choosing somewhere with stunning scenery will provide an Instagram-worthy setting that will make your special moment truly unforgettable.
Castle fantasy
Recreate the magic of a fairytale by proposing in an enchanting setting such as a castle. Castles offer a rich, historical backdrop and the stunning decor and chandeliers create the perfect setting for asking the big question. The timeless backdrop could even end up being your wedding venue! We have a range of potential venues featured in our directory that you can explore here.
Hire a room stylist
If you're looking to add a touch of modern elegance to your proposal, consider hiring a room stylist. In recent years, hiring a room stylist has become a popular choice for those looking to create a visually stunning and memorable proposal. Our directory hosts a variety of suppliers who can bring your proposal to life. These include:
The Whole Sch-Bang, an award-winning luxury bespoke styling service create designs to suit your personal style. Whether you are seeking minimalist elegance, boho-chic or Gatsby glamour, their creative team will work with you to deliver the wow factor to your proposal no matter your vision.
Cocoa's Luxury Event Stylists is a North East-based styling company specialising in event styling, balloon installations and artificial florals. Cocoas understand that one size doesn't fit all when it comes to decor and offers a range of services to suit your needs. Explore their directory listening for more information on their services.

You Can Fly offers bespoke event packages including balloon creations and photography to add the finishing touches to your proposal. With their expertise and personal approach, you can transform any space into a proposal paradise.
So, where will you pop the question?
Your proposal should be as unique and memorable as your love story. In the age of Instagram, it's not just about the "yes," but the entire experience, from the decor to the setting. If you are planning to propose soon, head to our directory to browse our suppliers or contact our team for more information.