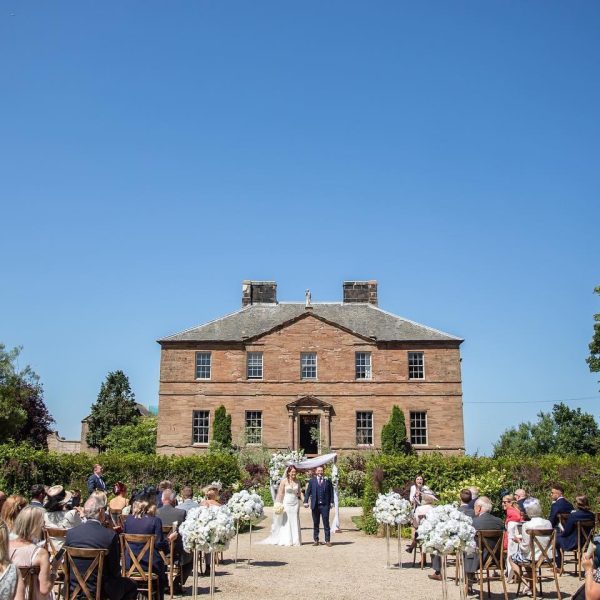 Supplier Spotlight: Newton Hall
A part of the Apartment Group, Newton Hall is a staple in the Plan Our Wedding directory and we are delighted to shine a spotlight on this highly sought after North East wedding venue.
Located in the picturesque Newton-by-the-sea – a charming Northumberland coastal village – Newton Hall Estate is the ideal location for those seeking a one-of-a-kind wedding with a choice of diverse function spaces available. Whether you would like a beach celebration, a glamorous ceremony in the dramatic Great Hall, an intimate wedding in the Garden Suite or a fairytale wedding in the Enchanted Chapel, Newton Hall has it all.
Due to its coastal location, Newton Hall offers some fun and quirky features which you may not initially expect from a grand hotel and estate, including:
Champagne barbeques
Posh picnics at the beach
Fish and chips by the sea
If an outdoor wedding seems too optimistic with the unpredictable British weather, Newton Hall's indoor spaces are equally breathtaking, and the beach can feature as much or as little as you like during your day.
In order to turn your wedding vision into a reality, Newton Hall offers an extended Northumbrian escape of 2 or 3 days. Should you decide to start the party early with a rehearsal dinner or continue the celebrations as newlyweds with your friends and family, Newton Hall offers the full package to accommodate your needs.
Newton Hall is also available for exclusive use. This guarantees you to have the full 21 bedrooms in the stunning boutique hotel for your wedding party.
Get in touch for more information and to enquire about the bespoke packages available at Newton Hall.