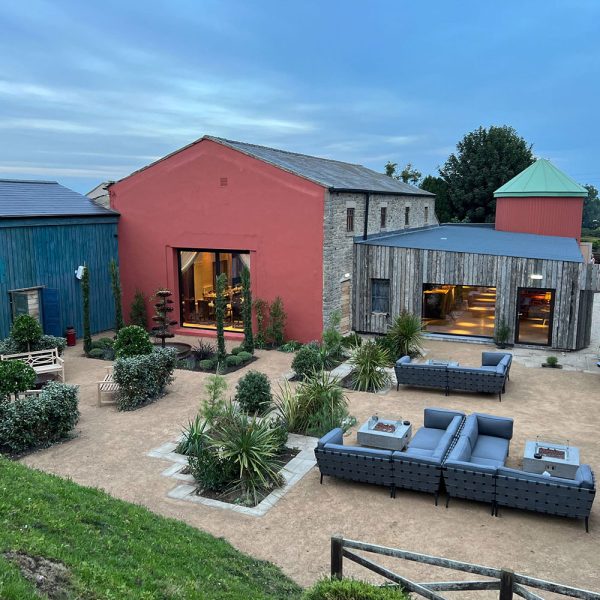 Supplier Spotlight: Runa Farm
County Durham-based, Runa Farm adds a combination of rural natural beauty and cool Balearic vibes to the Plan Our Wedding directory. We are thrilled to feature this stunning venue in this week's supplier spotlight. 
Your wedding venue sets the tone for your entire day, so it is one of the most important planning decisions you will make. Runa Farm is a rustic-inspired hotel, country pub and wedding venue which creates a wholly unique environment for you to say I do. 
The venue centres around outdoor celebrations and is considered a loveable and luxurious country retreat. Surrounded by the gorgeous scenic views of rural County Durham, the farm offers unique opportunities for a variety of alfresco wedding celebrations. 
From welcome drinks in the meadow and pre-wedding terrace dining to fabulous feasts served from the remarkable outdoor kitchen, Runa Farm can provide the perfect earthy yet elegant backdrop for your important day.
The farm location radiates tranquillity and natural luxury, so you are able to enjoy the beauty of the outdoors during your open-air ceremony with the backdrop of a wild meadow.
If you're looking for a lively way to celebrate your love, Runa Farm offers a bespoke festival wedding with open-air vows, live music and outdoor dining. 
This venue equally allows you to host your wedding celebration 'Ibizan style' on the Mediterranean terrace, for an elegant, chic and harmonious ceremony. 
The Runa Farm Chapel is the hidden gem of the entire venue, with its tented ceiling, glimmering lanterns, and ethereal vibe, creating the perfect romantic atmosphere for your ceremony. 
Runa Farm can accommodate up to 120 guests and has 30 luxury venues on-site complete with private gardens, secluded terraces and hot tubs.
A breathtaking space for your wedding celebration, enquire today for more information on your perfect rustic wedding venue.