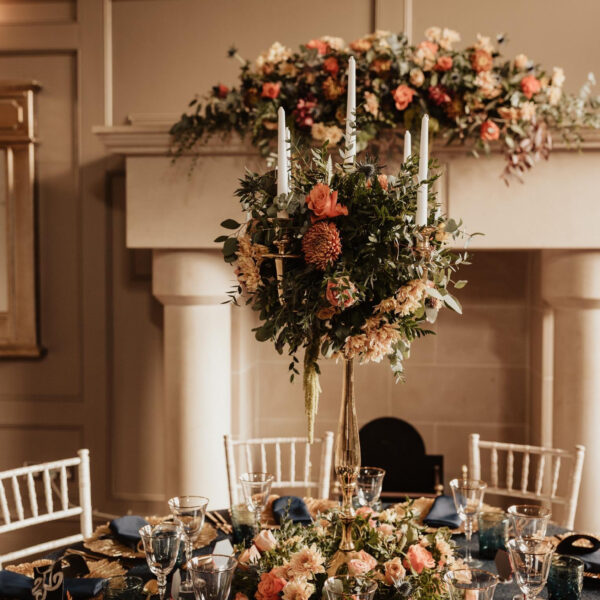 Bring your dreams to life with The Whole Sch-bang's wedding decor
Your wedding is undoubtedly one of the most special and memorable days of your life, heralding the beginning of a beautiful journey with your partner. From the exquisite venue to the stunning decor, a wedding should reflect a couple's unique taste and style, creating an ambience that leaves a lasting impression on everyone involved. That's where Plan Our Wedding supplier, The Whole Sch-bang comes in. Offering an impressive range of wedding decor products and styling solutions, The Whole Sch-bang will certainly help you bring your dream wedding to life!
Unparalleled expertise
The Whole Sch-bang is a renowned North East supplier that specialises in providing top-quality decor products for weddings and events across the region. Their expertise lies in their ability to turn any space into a truly magical setting, captivating the eyes and hearts of everyone present. With years of experience in the industry, The Whole Sch-bang has gained a reputation for their exceptional service and attention to detail, and we're proud to feature them in our comprehensive wedding directory.
A wide range of wedding decor products
One of the standout features of The Whole Sch-bang is their extensive collection of decor products. From elegant table centrepieces and chic accent pieces all the way to elaborate floral arrangements and stunning backdrops, they have everything you need to transform your wedding venue into a breathtakingly beautiful space.

Bring your vision to life
What sets The Whole Sch-bang apart is their dedication to understanding your unique vision and helping you bring it to life. They work closely with each couple to ensure that every detail of the decor aligns perfectly with their desired theme and atmosphere. Whether you envision a cosy rustic wedding, a glamorous ballroom affair, or a whimsical outdoor celebration, The Whole Sch-bang has the expertise and resources to turn your dreams into reality.
Flexible rental options
Planning a wedding can be both emotionally and financially demanding. The Whole Sch-bang understands this and offers flexible rental options that cater to various budgets. Rather than purchasing expensive wedding decor items that might never be used again, couples can simply hire the products they need for their wedding day. This not only saves costs but also eliminates the hassle of storing or selling the decor after the event.

Excellent customer service
Beyond their exquisite range of decor products, The Whole Sch-bang prides itself on providing outstanding customer service, each and every time. Their team of dedicated professionals is committed to ensuring a seamless experience from the initial consultation to the day of your wedding. They go above and beyond to address any concerns or special requests, leaving you with the peace of mind that your wedding decor is in capable hands.
That's a wrap!
With The Whole Sch-bang's impressive range of decor products and their commitment to a highly personalised, professional service, you can be confident that your dream wedding will become a reality. By opting to hire decor items instead of purchasing them, you not only save money but also reduce the stress involved in dealing with the logistics of owning and storing various elements. What's not to love?
Trust The Whole Sch-bang to help you design a wedding that takes your breath away and creates lifelong memories. Find them in our directory here and remember to quote POW on all enquiries.