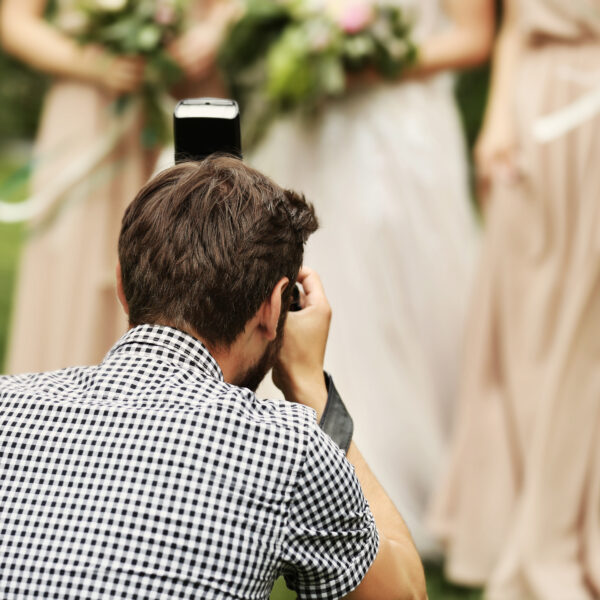 North east wedding photographers: exploring styles for every love story
Wedding photography is the perfect way to immortalise your big day and ensure you are left with beautiful mementoes that you can enjoy for decades to come.
Your wedding photographs will be with you for the rest of your life, and will likely be cherished by your children and your grandchildren long after you are gone. So, it's no small task to ensure that you are choosing the perfect wedding photographer to help you capture your special day in snapshots that you can keep forever. However, with such a huge amount of North East wedding photographers operating in and around the region, it can be tough to know where to start when it comes to choosing who you wish to work with. To steer you in the right direction, we'd like to take some time today to talk about different styles of photography and offer you some tips on how to select the right photographer.
Finding the perfect fit
Just like the dress or the suit, when it comes to selecting a photographer, it's all about finding the perfect fit!
The right photographer will be able to gather a keen understanding of your preferences, quickly developing a sense of exactly what you are looking for from your photographs. By taking the time to get a feel for your vision, they will be able to produce an emotive, heartfelt portrayal of your extra special day, seamlessly blending into the ambience as the celebrations take place and making sure you feel relaxed and at ease throughout.
By working with someone who understands your tastes and style, you'll be sure to end up with photographs that really capture the true essence of the union that you share with your partner, immortalising the special day that you have been dreaming of for so very long.

What's your style?
Selecting a wedding photographer who lines up with your personality and your own sense of style is pivotal if you want to capture authentic and meaningful moments in a way that reflects who you and your partner are, and what you mean to each other.
To give you a sense of what sort of options are available, let's take a look at some of the different styles that North East wedding photographers can offer you.
Keeping things traditional
The traditional style focuses on classic, posed shots, capturing essential moments such as vows, ring exchange, and group portraits. A formal approach will ensure a well-organised visual record of the ceremony and celebrations, often incorporating standard compositions and traditional poses for timeless and elegant memories.
For traditional wedding photography with a flair, check out photographer Kate Mitford in the Plan Our Wedding directory.
The lifestyle approach
Lifestyle photography portrays the couple and guests in natural, unscripted scenarios, aiming to capture genuine emotions, interactions, and candid moments. This style often utilises natural light and surroundings, bringing the true essence of the day to the forefront and producing unique images that are brimming with authenticity.
A favourite lifestyle photographer from the Plan Our Wedding directory is Alice Elizabeth Photography & Film.

Did somebody say candid?
If you favour a totally relaxed approach to your photos, a candid approach is for you.
Candid photography captures spontaneous and unplanned moments, revealing the genuine emotions and reactions that can make for truly unique photographs. In order to capture these moments, the photographer discreetly documents events as they unfold, resulting in authentic images that are brimming with emotion and playfulness. This style is ideal for couples who prefer a more laid-back approach, letting the day's story shine through the photos.
For beautifully candid wedding photography, check out Francis Burn Photography or Armchair Photography in our directory.
The editorial effect
If you like things that are a little edgy and unique, you may wish to consider an editorial approach for your photographs.
The editorial style draws inspiration from fashion and magazine photography, emphasising artistic compositions, unique angles, and creative lighting techniques in order to create visually stunning and aesthetically captivating images. This style suits couples seeking glamorous, high-end photos that showcase their wedding in a sophisticated and polished manner.
Both NRM Photography and Macaulay Cullen are firm favourites from the POW directory if you are looking for an editorial-style photographer who likes to lead with an artistic edge.
How can Plan Our Wedding help?
Here at Plan Our Wedding, our aim is to help you create the wedding of your fantasies. We do so by connecting you with the professionals, venues and specialists that will help you make your dreams come true.
If you're in need of a photographer, look no further. Our impressive, carefully curated directory is simply brimming with some of the very best North East wedding photographers working within the region.
Looking to find the perfect photographer for your North East wedding? Browse our directory or contact us today.